An epic experience awaits at Breathless Cancun Soul Resort & Spa, making its stylish debut in December, 2021! With a perfect balance of energy and relaxation, guests can design their perfect stay where city chic meets edgy opulence. Be in the know with this inside scoop about what makes Breathless Cancun Soul so unique.
Cosmopolitan Beach Experience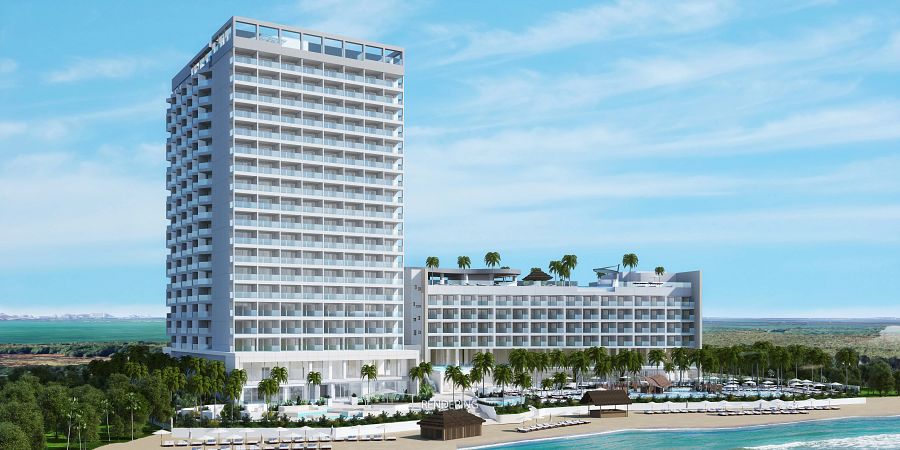 Situated on a spectacular beach in Cancun's bustling Hotel Zone, Breathless Cancun Soul is just steps from the crystal clear turquoise waters of the Caribbean, ideal for swimming. Just 25 minutes from the Cancun International Airport, guests can get to the resort quickly and start the fun faster. And, finding fun isn't hard to do—Breathless Cancun Soul is just two miles from the vibrant Cancun strip, filled with exclusive shopping malls with international designers and world-famous nightclubs, including Coco Bongo. Or, popular nearby attractions like natural underwater sinkholes known as cenotes or Xcaret eco park.
Luxe Layout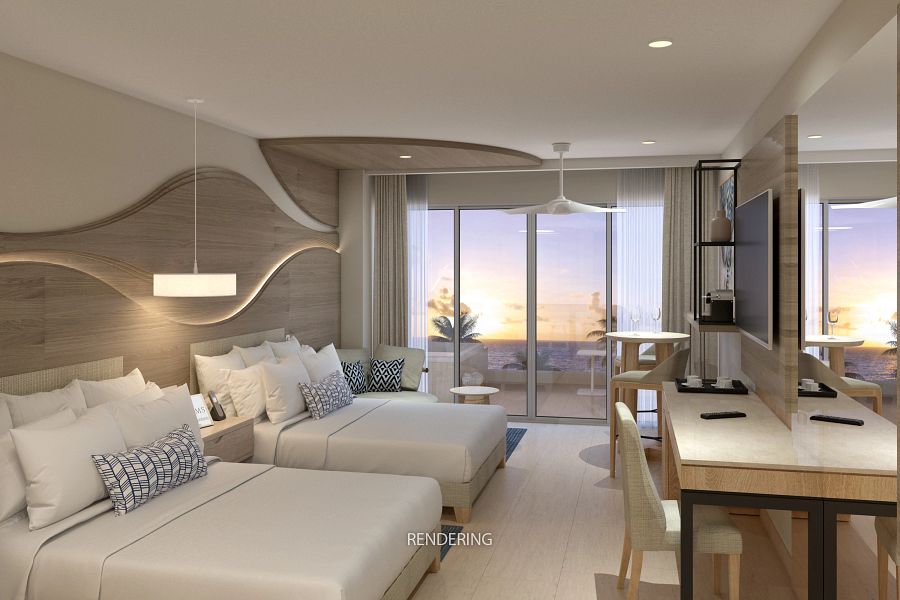 Breathless Cancun Soul features a layout as unique as its atmosphere, with sleek and modern architecture and vibrant, contemporary décor. But jaws will really drop once eyes are set on the breathtaking views; all suites feature an ocean or lagoon view, perfect for catching every sunrise or sunset from a private balcony. Best of all, luxurious amenities are included with Breathless Cancun Soul's Unlimited-Luxury® experience. Each suite offers a mini-bar, Wi-Fi, 24-hour room service and everything needed to experience ultimate vacation bliss without lifting a finger.
Vacation Like a VIP at Breathless Cancun Soul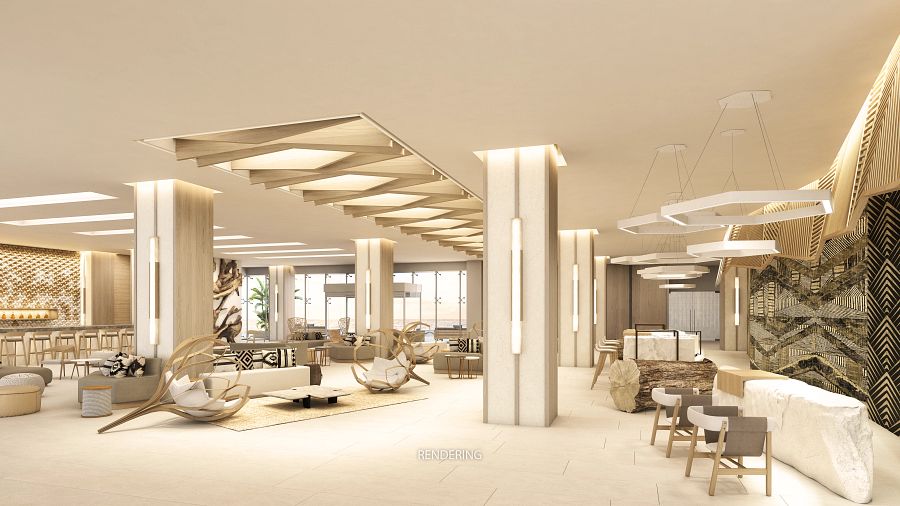 Travelers who want to feel like red carpet royalty can fully indulge when they upgrade to the xhale club at Breathless Cancun Soul. The extra special treatment starts the moment they arrive, with a personalized check-in, welcome cocktail and access to an exclusive lounge. Plus, each xhale club suite is showered with celeb-status perks! An upgraded mini bar (including a martini bar),ocean front views, and a furnished balcony with a hot tub take relaxation to a whole new level. And with dedicated, personalized service, they'll be spoiled to no end.
New Heights in Paradise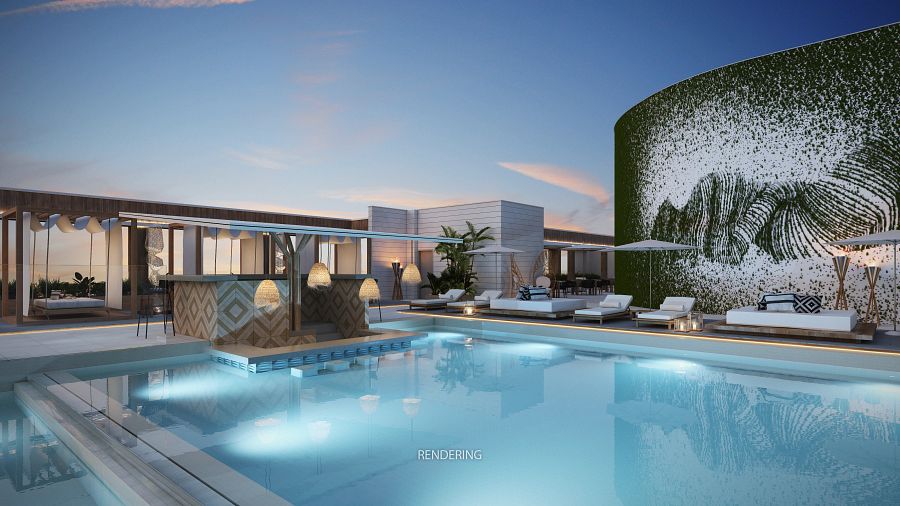 A resort is never fully dressed without a view. Soak in the breathtaking city, lagoon and beachscape vistas from two incredible rooftop spaces complete with gorgeous infinity pools. xhale club guests will find a cool spot to sip and unwind with exclusive access to Breathless Cancun Soul's incredible Purple VIP Rooftop Lounge, located 28 levels atop Sky Tower. And for rooftop sushi with a side of sunset, all guests can savor the Pan-Asian menu at Silk City.
Champagne Taste Without Limits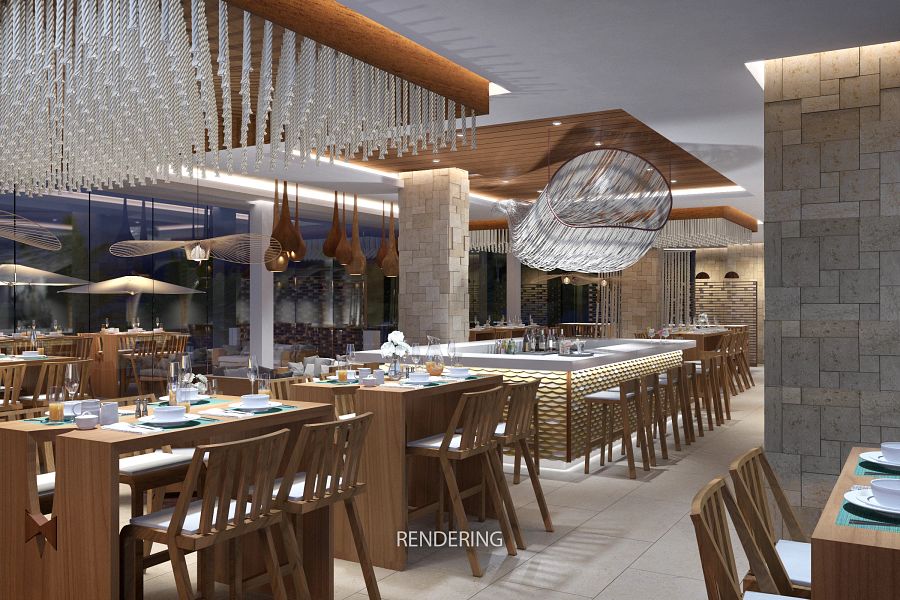 Exquisite eats at 10 sleek dining venues and curated cocktails at 11 sophisticated bars and lounges will be sure to satisfy any guest's 'champagne taste.' They'll be a part of the in-crowd at the innovative indoor-outdoor strip, featuring a chic fire pit plaza perfect for mixing and mingling with unlimited fresh cocktails. Every palette will be satisfied with Mediterranean, Mexican, Middle Eastern and Italian cuisine options, plus pool and beachside grilled snacks. Breathless Cancun Soul's xhale club guests can be extra fancy at the exclusive Fizz Iced Champagne Bar, where they'll feel as bubbly as the drink in their hand.
Design Your Stay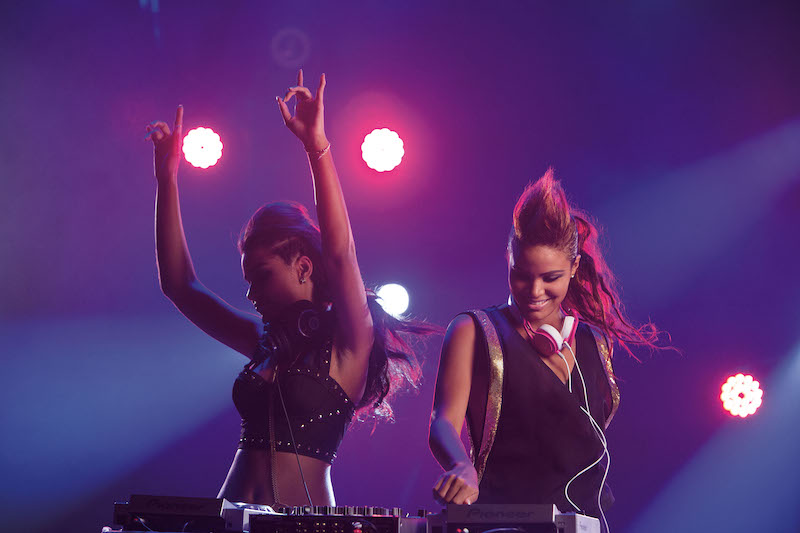 Some guests want to be exhilarated from sunup to sundown. Others want to escape the hustle and indulge in pampering. At Breathless Cancun Soul, vacationers can design their stay to experience the best of both worlds.
Social butterflies will feel right at home with a wide array of exciting activities to choose from. Live DJs, champagne parties, art nights and other action-packed events ensure there's never a dull moment at the resort. And, guests can stay right in the heart of the buzz in the xcelerate Party Zone suites. These suites are just steps away from the excitement of the upbeat rooftop infinity pool, perfect for guests who want to thrive in energetic vibes.
On the flipside, Breathless Cancun Soul's state-of-the-art fitness center offers a private yoga room for those who need to recharge. Or, Zen-seekers can become fully immersed in relaxation at the ultra-luxurious, two-story spa. Complete with indoor and outdoor areas, a hydrotherapy circuit and juice bar, they'll be treated to total rejuvenation with a wide array of services. And, guests can bring their whole crew along when they book a private spa party!
Curate a vacation style with a mix of entertainment and relaxation blended to perfection at the new Breathless Cancun Soul! Ask us for pricing and availability.