With thousands of destinations, the possibilities for unique and diverse moments are infinite.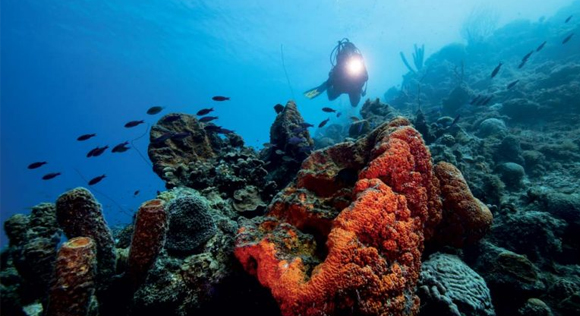 Splash
Submerge: Dive Curaçao. Warm, clear and calm waters mean great visibility, whether you're exploring healthy coral or a shipwreck. Some of the best shore and boat diving in the Caribbean is here.
Dip: The waterfalls of Jamaica present island adventure at its best. At places like Dunn's River Falls, Konoko Falls and YS Falls, you can hike to the top, zip line over them, or leap into their blue pools.
Frolic: Antigua has a whopping 365 beaches– some are pink, some are white, but they're all spectacularly Caribbean. Known for their summer festival, Carnival, you can join in this public holiday for not only fun, but culture and history.
Delight: In the Caribbean, the local ice cream truck is a boat, and you'll have to come and get it. St. Martin's Ice Cream Boat patrols the waters off Pinel Island offering cool treats.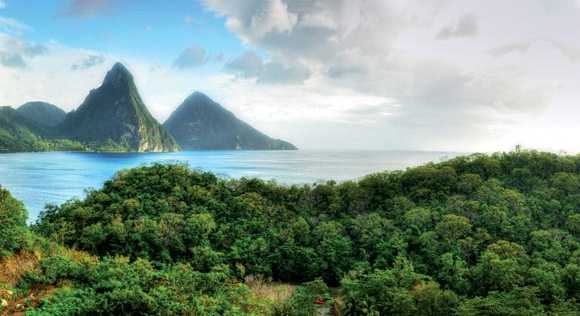 Lively
Scale: The Pitons, twin volcanic peaks on St. Lucia's western coast, are the most photographed landmark in the area. But the best photo ops are from the view at the top.
Soar: ToroVerde Adventure Park in Puerto Rico is an ecological adventure park with the world's longest zip line; at 8,300 feet. It's called The Monster, but you'll feel like a conquistador of flight.
Drop In: Visit Captain Morgan Visitor Center in St. Croix, U.S. Virgin Islands. Learn why it's one of the most popular rums (and Captain) in the world with an interactive tour at the distillery.
Glide: Kitesurfing's capital is Aruba. Accommodating winds create both challenging waves and smooth surfaces, making Aruba an ideal spot to learn or perfect the sport.
Feast: Savor a fish fry at Oistins, Barbados. With plenty of fresh seafood, hot grills, music and seats, the crowds come out Friday night not only to eat, but to mingle and play dominoes at this informal block party.
Au Naturel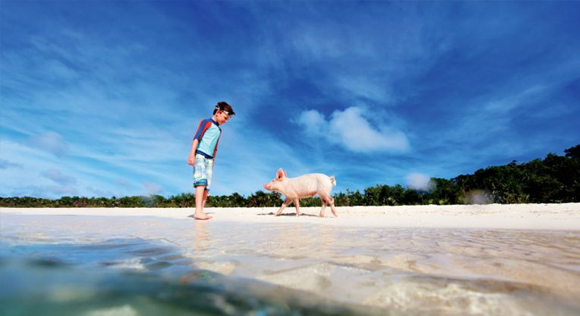 Dip: At Pig Beach in the Bahamas you can swim with the famous resident pigs which do as anyone would do on a utopian beach– roam the warm sand, lie in the shade, bask in the sun, then swim in the sea.
Ogle: Catch a glimpse of humpback whales in the Dominican Republic. The whales return yearly to the northeastern coastal waters of Samaná Bay, from January to March. The World Wildlife Fund considers it one of the best places in the world to get a look.
Lick Your Lips: Try Dino's Gourmet Conch Salad in Nassau, Bahamas. Considered an aphrodisiac, the conch is prepared to order and topped with diced pineapple, apple and mango, for a simple, delicate flavor combination.
Retreat: From the tiniest detail to the expansive views, Jade Mountain in St. Lucia is a sexy and harmonious haven. Perched cliff side, on 600 tropical acres and with its own organic garden, it's no wonder why it was chosen as the No. 1 honeymoon pick by Brides magazine.
Luxury
Spend: With international brands, local designers, duty-free options and regular catwalk shows, you'll get your fashion fix all in one place at Camana Bay in the Cayman Islands.
Bask: With clean, warm water, sugary soft sand and offshore coral reefs, Trunk Bay on St. John, U.S. Virgin Islands is consistently rated one of the best beaches in the world. It's also a great place to have a romantic sunset stroll.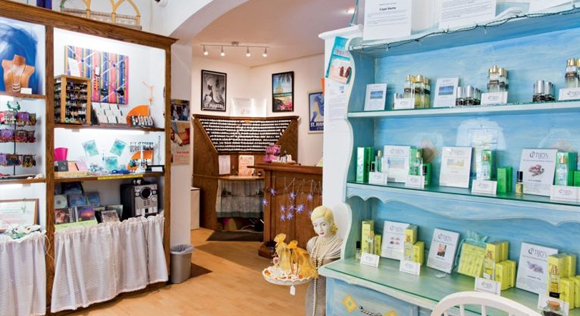 Inhale: Tap into that island energy and bottle it up at Tijón on St. Martin's Grand Case Boulevard. With pure essential oils and fragrances, you can conceive your own perfume or cologne to evoke the time and place.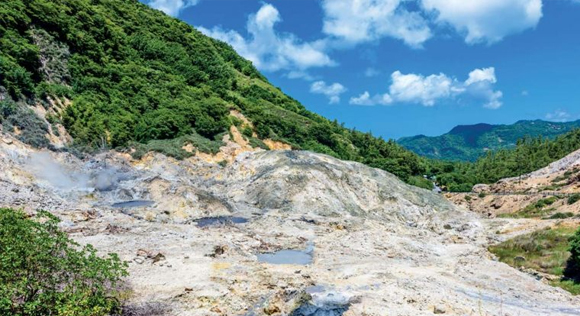 Detox: At St. Lucia's "drive-in volcano" otherwise known as Sulphur Springs Park, you can find solace in hot springs, mud baths and waterfalls. Aside from providing notable health benefits, such treatments are believed to make you look years younger.
Doze: Zoëtry Wellness &Spa Resorts, Punta Cana, Dominican Republic and Montego Bay, Jamaica. A wellness-focused resort with a holistic approach, this boutique property is dedicated to your well-being with a world-class spa, personalized menus and enriching activities that will raise the standard.