Universal Orlando Resort is building a new theme park to be called Epic Universe, confirming months of rumors.
The fourth theme park – joining Universal Studios Florida, Islands of Adventure and Volcano Bay –will "take guests on a journey where beloved stories expand into vibrant lands – and where that journey is as much a part of their adventure as the ultimate destination," the company said. The new theme park will also feature an entertainment center, hotels, shops, and restaurants.
The new park was announced Thursday in an event attended by Florida Governor Ron DeSantis, Orange County Mayor Jerry Demings, Universal Parks CEO Tom Williams and Comcast CEO Brian Roberts.
It will be located within a larger 750-acre site that nearly doubles Universal's total available acreage in Central Florida. Epic Universe is just a few miles from the existing resort in Southwest Orange County, south of Sand Lake Road and east of Universal Boulevard.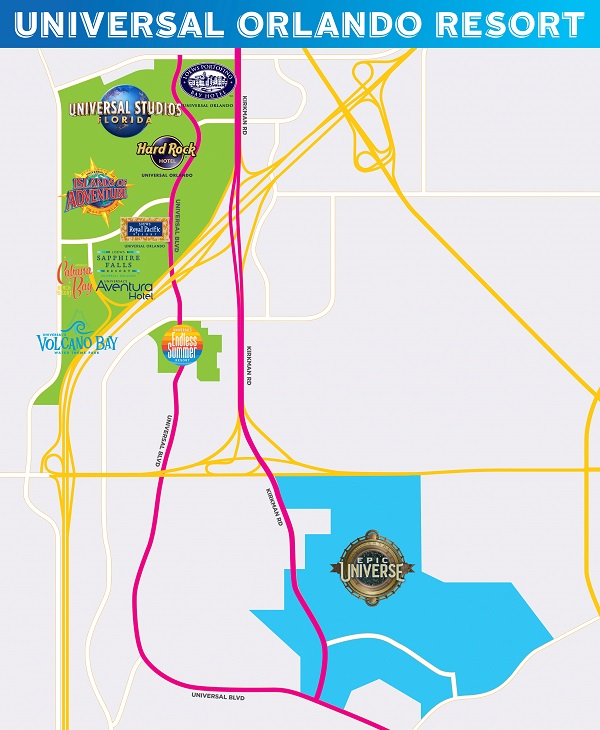 "Our vision for Epic Universe is historic. It will build on everything we have done and become the most immersive and innovative theme park we have ever created. It is an investment in our business, our industry, our team members and our community," said Tom Williams, Chairman and Chief Executive Officer for Universal Parks & Resorts.
This is the largest theme park investment in Orlando in 20 years, creating over 14,000 jobs. The company currently contributes more than $302 million in annual state and local taxes – a number that will nearly double when the new theme park opens.
Concept art for Epic Universal reveals a hub and spoke design, with the central area anchored by water structures, leading out to four larger areas. At one end, there also appears to be a hotel overlooking the park and indoor concert venue.
Though Universal said more details about Epic Universe will be revealed over time (no timeline, lands, or transportation details were disclosed), there has been plenty of speculation over what the different themed areas may include.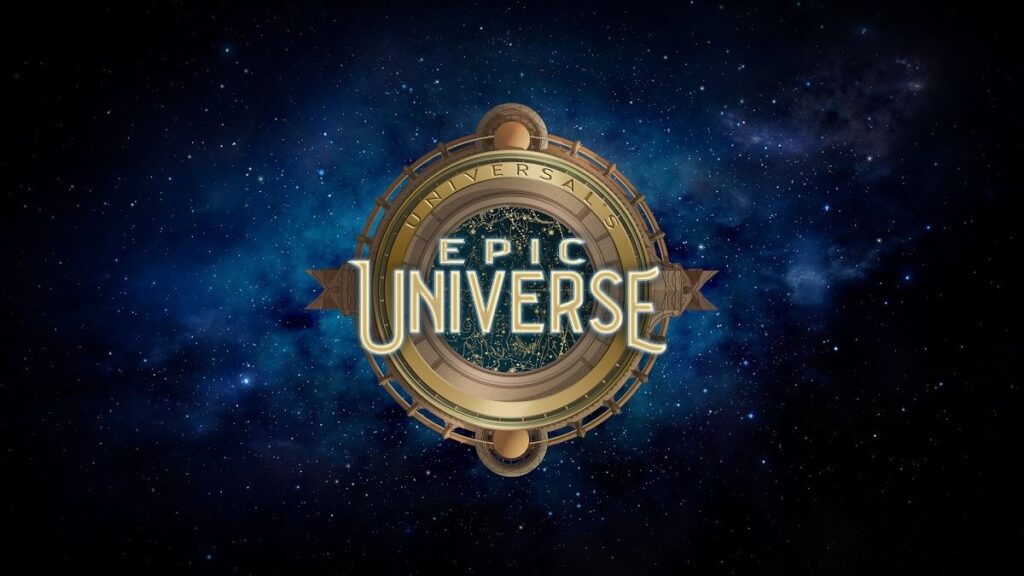 Based on the beloved gaming company, Super Nintendo World is expected to be the highlight of the new park. Rumors of attractions in the land include a Mario Kart ride, a family-friendly Yoshi ride, and a Donkey Kong roller coaster. Universal and Nintendo announced their partnership to create theme park attractions based on Nintendo's popular gaming franchises in 2016, including expansions at the existing Universal theme parks in Osaka, Japan, and Hollywood.
Other possible franchises and intellectual property Universal can pull from include its DreamWorks catalog, with hits such as "How to Train Your Dragon," "Trolls," "Kung-Fu Panda," "Madagascar," and "Shrek"; Illumination Entertainment, best-known for "Despicable Me" and "Secret Life of Pets"; and Classic Monsters.
Universal Orlando is looking to make the destination attractive for guests to vacation for longer periods of time. During an earnings call last year, NBC Universal's CEO Stephen Burke said, "Another gate in Florida would have the advantage of turning Florida from a two- or three-day destination to potentially a week-long destination."