Exploring magnificent rivers while enhancing your best self has never been easier with AmaWaterways, the Heart of the River™. While embarking on a river cruise through majestic capitals and charming villages in Europe or witnessing fascinating temples and timeless traditions in Southeast Asia along the Mekong River, you will enjoy more than just an immersive journey. From the fresh, locally sourced ingredients used in every exquisite meal to the more active hiking and biking tours offered, wellness and healthy living are woven into every award-winning AmaWaterways experience. Here are just a few ways that you can enjoy a more active river cruising experience with this luxury line.
Active Onshore Excursions
AmaWaterways is proud to have been the first river cruise line to carry an entire fleet of complimentary state-of-the-art bicycles on board, enabling you to pedal through city centers and along riverside pathways alike. Whether you feel like joining one of our exclusive guided bike tours or reserving a bicycle to discover a destination on your own, there are many ways for you to explore on two wheels during your river cruise.
The river cruise line has also designed special included hikes that will take you a bit off the beaten path, showing you incredible destinations from a unique perspective and giving you a chance to revel in the fresh air. With guided hikes ranging anywhere from two to seven miles and varying from extended city walks to hilltop castle treks, you are sure to find a wonderful excursion that suits your style.
Dedicated Wellness Program
If you would like to continue your active endeavors after returning from your onshore excursions, you can enjoy AmaWaterways' complimentary onboard Wellness Program, which is featured on most of the line's Europe ships and on the Mekong River. Join a professionally trained Wellness Host as they lead daily fitness classes, which vary based on destination and individual expertise. Throughout Europe, you may enjoy such activities as yoga, Zumba, active wellness walks and core strengthening. Along the Mekong River, partake in traditional tea ceremonies and practice tai chi on the distinctive AmaDara. With no obligation and no cost to attend these classes, guests of all activity levels can easily participate while being energized by an enthusiastic trainer.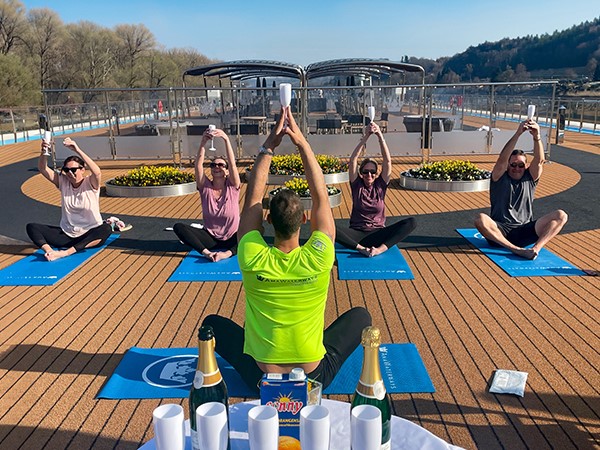 A Rejuvenating Spa Experience
After a marvelous day of immersive shore excursions or fitness classes with your dedicated Wellness Host, relax your mind and body as you treat yourself to a bit of pampering in AmaWaterways' onboard spa. For an affordable fee, one of the line's expert masseurs relieves your body's tension with their soothing massage treatments. AmaWaterways' AmaMagna also offers hair and nail salon services on board, so you can look and feel your absolute best!
An All-New AmaMagna Activity: Pickleball
If you are exploring the legendary Danube River on board AmaMagna, the flagship of the AmaWaterways fleet, you can also take advantage of one of the innovative ship's newest features. Twice the width of a traditional river cruise ship, AmaMagna offers even more space to relax on the Sun Deck, basking in the warm weather – or engaging in a friendly game of pickleball. AmaMagna boasts the first full-size pickleball court on a river cruise ship. Plus, the spacious nature of the Sun Deck allows everyone to relax in their own way: on the walking track, in the bar-side pool or whirlpool or simply soaking in the sun's rays while reflecting on a quiet moment during their river journey.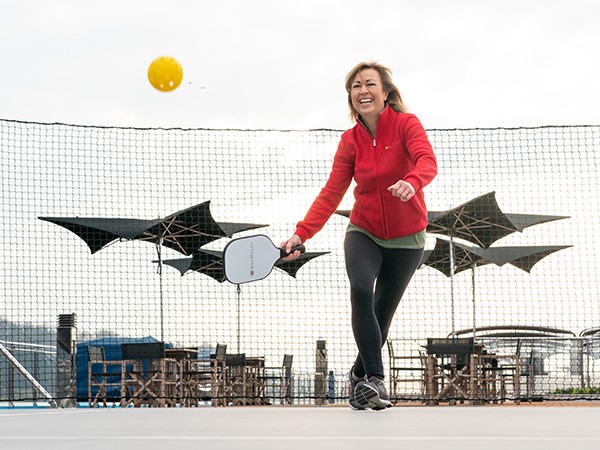 Contact us to start planning your AmaWaterways River Cruise getaway today!