Unlike 2020 being known for its hotel closures, 2021 has hopeful plans for great grand openings of hotels and resorts across the world. From Las Vegas to Punta Cana and Mexico, we've curated must-see hotel and resort properties opening in 2021 you can book on VAX!
1. Live Aqua Beach Resort Punta Cana – Opening February of 2021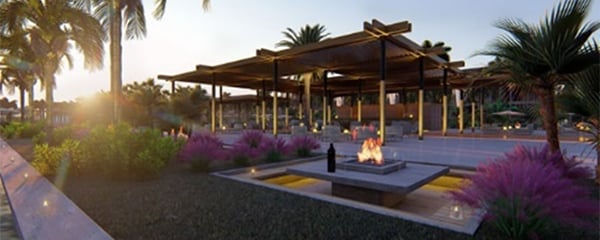 La Coleccion Resorts by Fiesta Americana is known for their world-class Mexican resorts and Live Aqua Beach Resort Punta Cana's grand opening in the Uvero Alto district of Punta Cana will expand its footprint into the Dominican Republic. This new adults-only property will feature all the sophisticated and signature elements that a Posadas resort provides – excellent service, sensorial experiences, top-tier amenities, the Travel with Confidence program, on-site COVID-19 testing and more. This chic, modern and elegant new hotel will have 347 suites (some will offer secluded terraces with infinity pools or Jacuzzis); local and international cuisine celebrating flavors of Italy, Japan and more; a secluded spa with airy spaces, Zen gardens and soothing fountains; an indoor theater; and several championship golf courses surrounding this seaside resort.
2 & 3. Secrets Bahia Mita Surf & Spa Resort and Dreams Bahia Mita Surf & Spa Resort – Opening June 1, 2021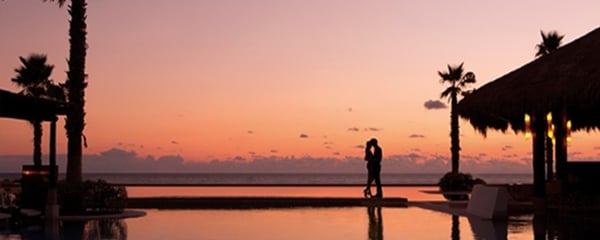 Secrets® Bahia Mita Surf & Spa Resort and Dreams® Bahia Mita Surf & Spa Resort are AMResorts' soon-to-be newest resorts in Mexico. Both offer the Unlimited-Luxury® concept, CleanComplete Verification™, a la carte restaurants, international buffets, cafés, grills, seven bars and lounges with top shelf spirits, pools, and whirlpools. They'll be the only resorts in Mexico featuring seismic isolators which is a popular method of protecting a structure against earthquakes. These resorts will be located on the beaches of Banderas Bay and surrounded by the Sierra Madre Mountain Range in the exclusive area of Nayarit near Punta de Mita on one cohesive property with two different vibes.
Secrets Bahia Mita Surf & Spa Resort is the modern and contemporary adults-only resort featuring these amazing amenities:
278 spacious suites with stunning tropical or ocean views and oceanfront suites with access to a private terrace
Two expansive infinity pool and infinity water deck pools with ocean views
Sun deck area with private lounge chairs and hammocks, a moon deck with five fire pits and a wedding gazebo
Preferred Club with access to infinity water and rooftop Jacuzzi
33,382-square-foot spa facility that combines hydrotherapy and pampering treatments with 21 private cabanas (both single and double)
12,711-square-foot meeting facility that includes a convention center with capacity for 1,000 people, small break-outs and meeting rooms
Dreams Bahia Mita Surf & Spa Resort is the eco-friendly family resort with these authentic amenities:
363 luxurious suites with furnished balconies or terraces offering spectacular views of the bay or mountains
Pool and beach wait service
24-hour room service and a daily replenished mini-bar
A kids pool with a pirate ship
Explorer's Club for kids with fun for kids between the ages of 3 and 13, a Core Zone Teen's Club with entertainment for teenagers ages 13 to 17
4. Hotel Xcaret Arte – Opening July 1st, 2021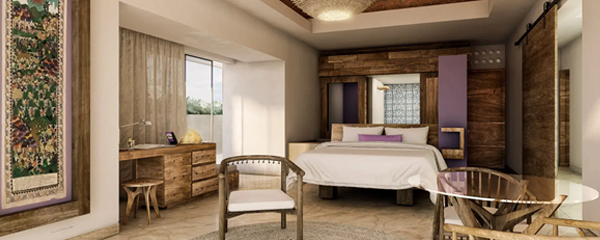 Hotel Xcaret Arte will be the place to discover an artisan Mexico and its unique marvel and concept in front of the Caribbean Sea. Its carefully curated 900 suites will pay tribute to renowned Mexican artists. Like other Hotel Xcaret Mexico properties, guests (ages 16 and older) can experience an artisan approach to the one of a kind All-Fun Inclusive® program that transforms and outmatches the traditional All-Inclusive concept. Here, the All-Fun Inclusive concept is strengthened with five artistic and exclusive workshops – dancing, pottery, weaving, painting and vegan cuisine. Guests will have unlimited access and transportation to nine iconic parks and tours in Cancun and the Mayan Riviera: Xcaret, Xel-Há, Xplor, Xplor Fuego, Xoximilco, Xenses, Xavage, Xenotes and Xichén.
5. Resorts World Las Vegas – Opening summer of 2021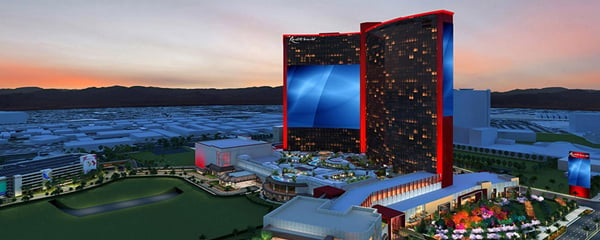 Resorts World Las Vegas is the international spectacle coming to town and is the first new casino resort on Las Vegas Boulevard since 2010. This $4.3 billion resort will be comprised of three of Hilton's premium brands: Hilton Hotels & Resorts, LXR and Conrad. Located at the former site of Stardust Resort and Casino, this new next-generation integrated resort is bringing 3,500 rooms to the Las Vegas Strip and so much more. It's designed to electrify the senses in every possible way – with talk-of-the-town nightlife, authentic cuisine and cocktails inspired from across the world, A-list residency performances and events at the 5,000-seat theatre, an exclusively curated collection of retail boutiques and a progressive approach to gaming in its 117,000 square-foot casino. There will also be a 350,000-square-foot convention space, an 1,800-square-foot infinity pool and world-class spa and fitness facilities. The Strip's brightest lights can't compete with the transformative technology, vintage Vegas hospitality and worldwide allure it will offer.