Belize is one of the more surprising destinations you'll visit, sometimes more reminiscent of a Caribbean island than a Latin American country. The British colonial influence is quite evident in places like Belize City, a colorful and vibrant city where you can get an authentic taste of Belize's unique culture. With English as the official language of Belize, you'll never be at a loss for words.
Unofficially, the national pastime of Belize is enjoying its incredible, and often secluded, natural environment. This island of Ambergris Caye is home to the second-largest barrier reef in the world, an incredible world under the sea, and endless watersports. Visitors can towel off in San Pedro, a casual town of brightly painted houses with only 10 streets and no pavement, where people get around on golf carts and bicycles. Low-key sun worshippers also love Placencia in southern Belize, a sandy peninsula where hiking and the local Garifuna culture give beach life a special flavor.
The Mayan culture is still alive and well throughout Belize. Mayan descendants tend to their rolling sugarcane fields in the Orange Walk District of northern Belize, a wonderful area for watching exotic birds. The country's Cayo region is home to some of the most impressive Mayan ruins anywhere, including the 35-square-mile ancient city of Carocol. Cayo is also home to the Mountain Pine Ridge Forest Reserve, where natural pools and waterfalls flow beneath the feet of jungle cats and lush vegetation.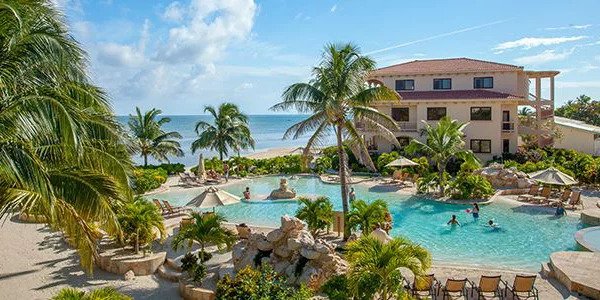 Coco Beach Resort
Located on the island of Ambergris Caye and just north of the city of San Pedro, Coco Beach Resort offers guests barefoot luxury, ocean views and an overall laidback island vibe. The unique location, cozy size (50 rooms) and easy access to adventures like sea kayaking, snorkeling and Mayan ruin exploration make it easy to see why Coco Beach Resort is a popular pick among travelers.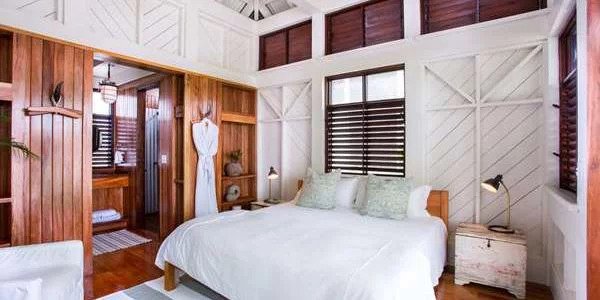 Mahogany Bay Resort & Beach Club
Also on the island of Ambergris Caye, the Mahogany Bay Resort & Beach Club is part of the Curio Collection by Hilton and has a relaxed yet crisp and modern design with an authentic feel from the local sustainably-harvested genuine Belizean hardwoods used throughout the resort. Get some yoga in at Science and Soul Wellness, one of the largest holistic health and yoga centers in Belize, mingle with other guests at The Great House, a 22,000-square-foot space or simply relax by the dreamy pool.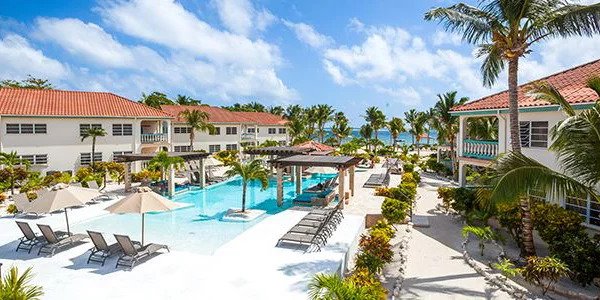 Belizean Shores Resort
Ambergris Caye is clearly the place to go when visiting Belize, as the Belizean Shores Resort is also located there. This resort is not all-inclusive, but that's ok! The condo-style suites have kitchens and private outdoor space, plus the resort's pool is incredible. Go on a fishing excursion and enjoy your catch for dinner that night or head to San Pedro for some local eats.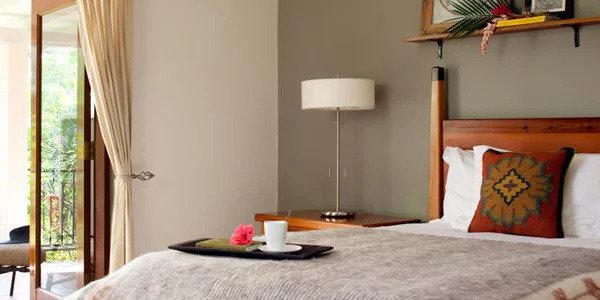 Ka'ana Resort
For many, Belize means the jungle and Ka'ana Resort in western Belize truly embodies the jungle experience. Choose from suites or villas, all thoughtfully designed to highlight the property's natural beauty and focus on the environment. Many of the ingredients used in the dishes at La Ceiba, the onsite restaurant, are sourced from the organic garden on the property.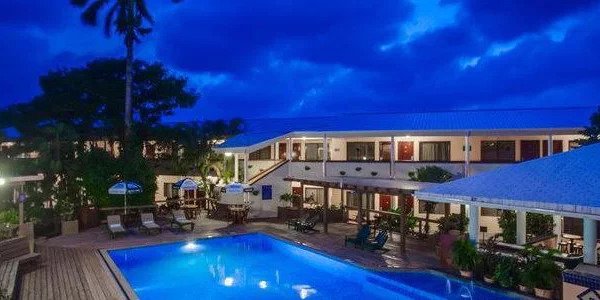 Best Western Belize Biltmore Plaza
Sometimes it's comforting to stay with a recognizable brand in a new destination, so it's really not surprising to see that the Best Western Belize Biltmore Plaza is popular amongst agents. Its location right in Belize City make it easy to get to excursions, many of which you can book right through the resort. Plus, you really can't beat the price.
À proximité de Marché de San Ignacio
À proximité de Récif corallien Mexico Rocks
À proximité de San Pedro Beach